At age 12 John Hahn got his first guitar and received private instruction for a few months. It didn't take John long to start developing his ear while working out songs and solos by both "old school" guitar greats like Ritchie Blackmore, Neil Schon and Steve Morse, and innovators like Eddie Van Halen as well as later "new school" guys like Steve Vai, Joe Satriani who were blazing up the scene at the time.
By the age of 14, John was in a few local cover bands but then made the next big step in his late teens when he auditioned for and was asked to join the touring band Harpo. During his time in the band, John honed many aspects of his craft including his writing skills where he would take over an ever-increasing roll in writing the original music for the band. John also gained very valuable performing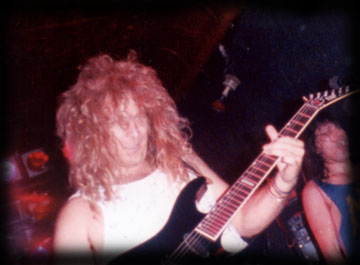 experience touring the US and Canada where the band headlined packed venues as well as supporting such national acts as Ted Nugent, Foghat, Night Ranger and Winger, playing an average of 4 nights per week for 8 years…THAT'S OVER 1600 SHOWS! While with the band they released "Armed to Deliver" on Atlas Records and "Fire Your Fire" featuring ex-Rods singer Shmoulik Avigal.
While John Hahn had the club scene abuzz with his guitar wizardry, it was Shrapnel Records head Mike Varney who catapulted John to the national spotlight when he was featured in Mike's Spotlight column in Guitar Player Magazine. Looking to take his music to the next level, John sent out some demos of his instrumental work to several instrumental guitar labels. This demo caught the ear of David Chastain, founder of Leviathan Records who would sign John on to release his debut CD.

John's instrumental debut release "Out of the Shadows" on Leviathan Records in the US, Zero Records (Japan), Killerwatt(Europe) shot him into the limelight gaining much international praise and recognition in such publications as Guitar World, Guitar School, Rip, Guitar Player and Guitar for the Practicing Musician. Along with laying down all guitars for Out of the Shadows, John wore many hats during this project as sole writer, producer, and bass player. Rods drummer extraordinaire, Carl Canedy and John "Lloyd" Kistner on keys, joined John in the studio. Notable press included John being featured in a Guitar School article where he was named as one of the "Next Generation of Guitar Heroes", "The Vai's and Satriani's of tomorrow".
John's next project had him join forces with powerhouse singer Eric Heil along with Drummer Rob Mount to form the band "Thick As Thieves" where together they wrote, recorded and released "Rock the House" on Avex/Bareknuckle Records in Japan.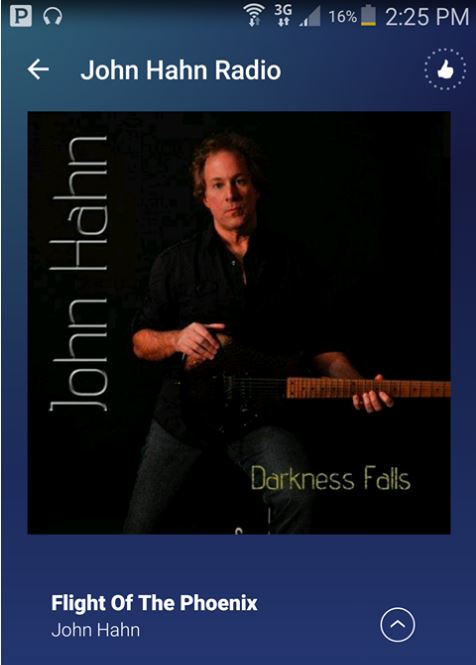 This "no holds barred" collection of heavy hitting rock showcased John's compositional diversity in a vocal band setting complete with ripping rhythms and scorching leads. John lights up every track with his unique soloing style that "fuses technique, emotion, dynamics, feel, flash and fury!"
It was at this point where John reached a crossroads in his musical career and everyday life. Very interested in electronics, from rebuilding an old Fender Bassman amp, to modifying, rewiring and setting up guitars John decided to go back to school to pursue an Electrical Engineering Degree. Between his schooling, teaching some 30 guitar students and working in 2 Music stores repairing, modifying and setting up stringed instruments and electronic repairs he had a full plate and songwriting took a back seat. As with guitar, John also excelled in the classroom earning his degree graduating at the top of his class with a 4.0 GPA. After the schoolwork was in the books, it was time to get back to his first love, creating music.

It was at this time when another musical door opened in the form of the first "Guitar Masters" Series CD. David Chastain asked John to join the effort to release a CD on Diginet Music, David's Internet label. The premise of this release was that John; along with other top-notch guitarists are all given original bass and drum tracks as a canvas to create a picture with wherever their guitar takes them. A reviewer wrote "(this release) shows that John has some serious chops…A must have for all fans of instrumental guitar CDs!"
This was followed by the second "Guitar Masters" CD, which was later released as John Hahn, "Mind Games". This CD, like its predecessor features John's unique guitar voice and approach as he attacks the tracks; from tasteful melodic passages to blazing high-speed shred combining structure, freeform jamming and elegant modal phrasings, he tears up each track.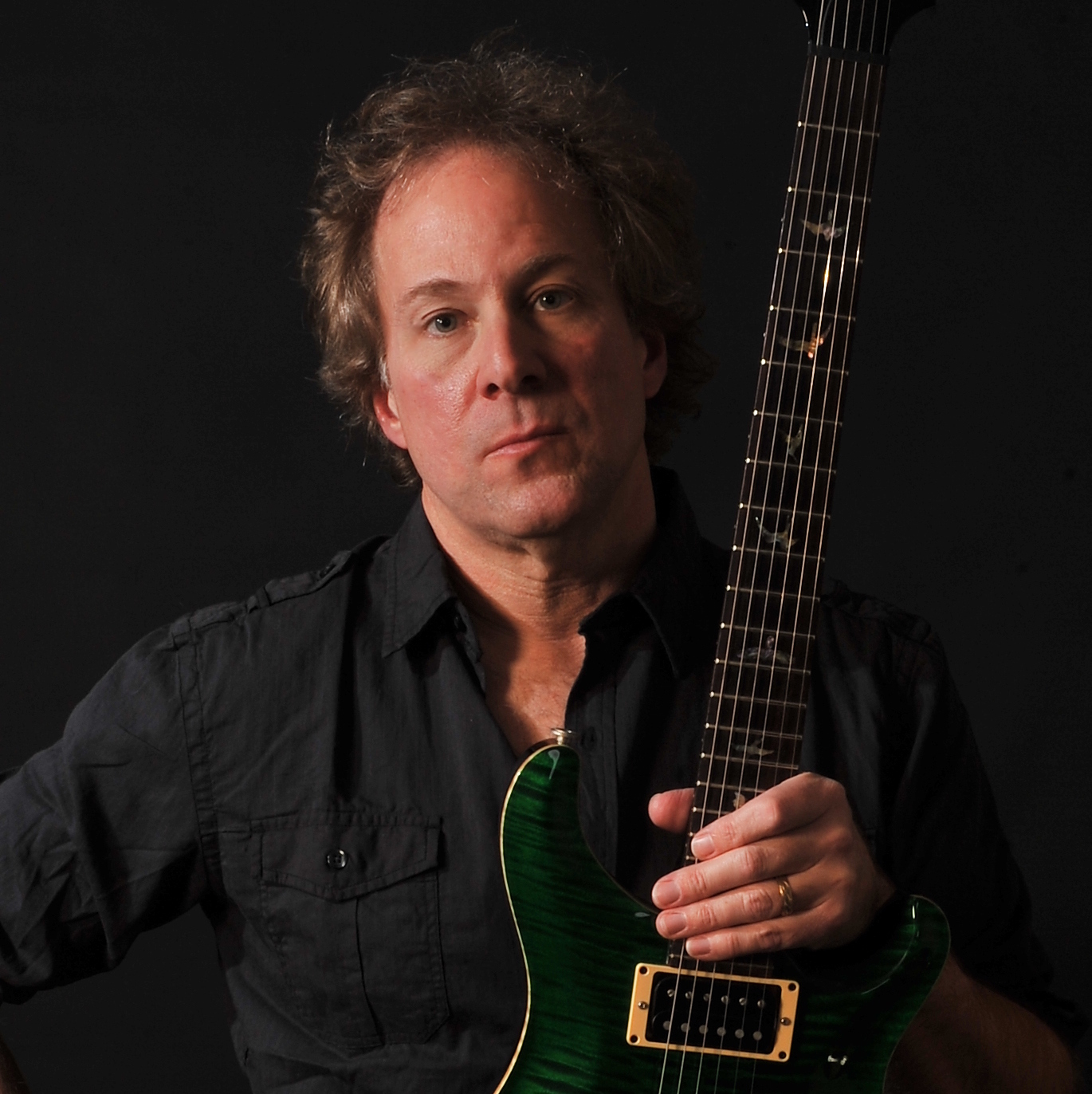 Energized to create another instrumental CD, John then turned back to his studio, composing musical pieces complete with solid foundation songs laden with his signature guitar work of melody, technique, emotion, dynamics, feel, flash and fury! John feels that this is by far his best effort; solid compositions that both the guitarist and non-guitarist will enjoy, lots of movement to keep the excitement pushing towards a crescendo in each piece as well as some of his strongest solo work to date. "Darkness Falls" is available on iTunes, cdbaby, Amazon, googleplay and others. In addition John has his own genre, John Hahn Radio on Pandora.


John's next musical endeavour again had him cross paths with The Rods drummer Carl Canedy who approached him to play guitars on Carl's solo project "Headbanger". On this release you can hear John's signature style throughout this very powerful offering. John covered all rhythm and lead guitars, bass on one track and on two occasions traded guitar solos with Trans-Siberian Orchestra's Chris Caffery!! In addition to Carl, John had the priviledge of sharing sonic space with amazing vocalists including Mark Tornillo (Accept), Joe Comeau (Annihilator, Liege Lord and Overkill) and none other than the greatest metal voice of all time, Ronnie James Dio (vocal tracks pulled from previously recorded version of The Code)!
***John is VERY EXCITED to announce that he is currently in the process of writing and tracking for his 5th instrumental release. The release is tentatively slated for end of 2017 or early 2018!!***